Built-in form editor and process control for submissions
Do you organize events where people need to sign up? Or do you create polls and surveys to collect information from users? Socool CMS lets you create forms without any programming. Databases are automatically generated. Reply and notification emails can be customized. You can search submissions, and set status according to your process needs.

Made a mistake?
Don't worry, take few steps back.
When you edit more, you are likely to do a mistake every now and then. In addition to undo/redo function, Socool introduces timeline for past happenings. Each page has it's own history which enables you to jump back in time to see how it used to look like, and restore the content if necessary.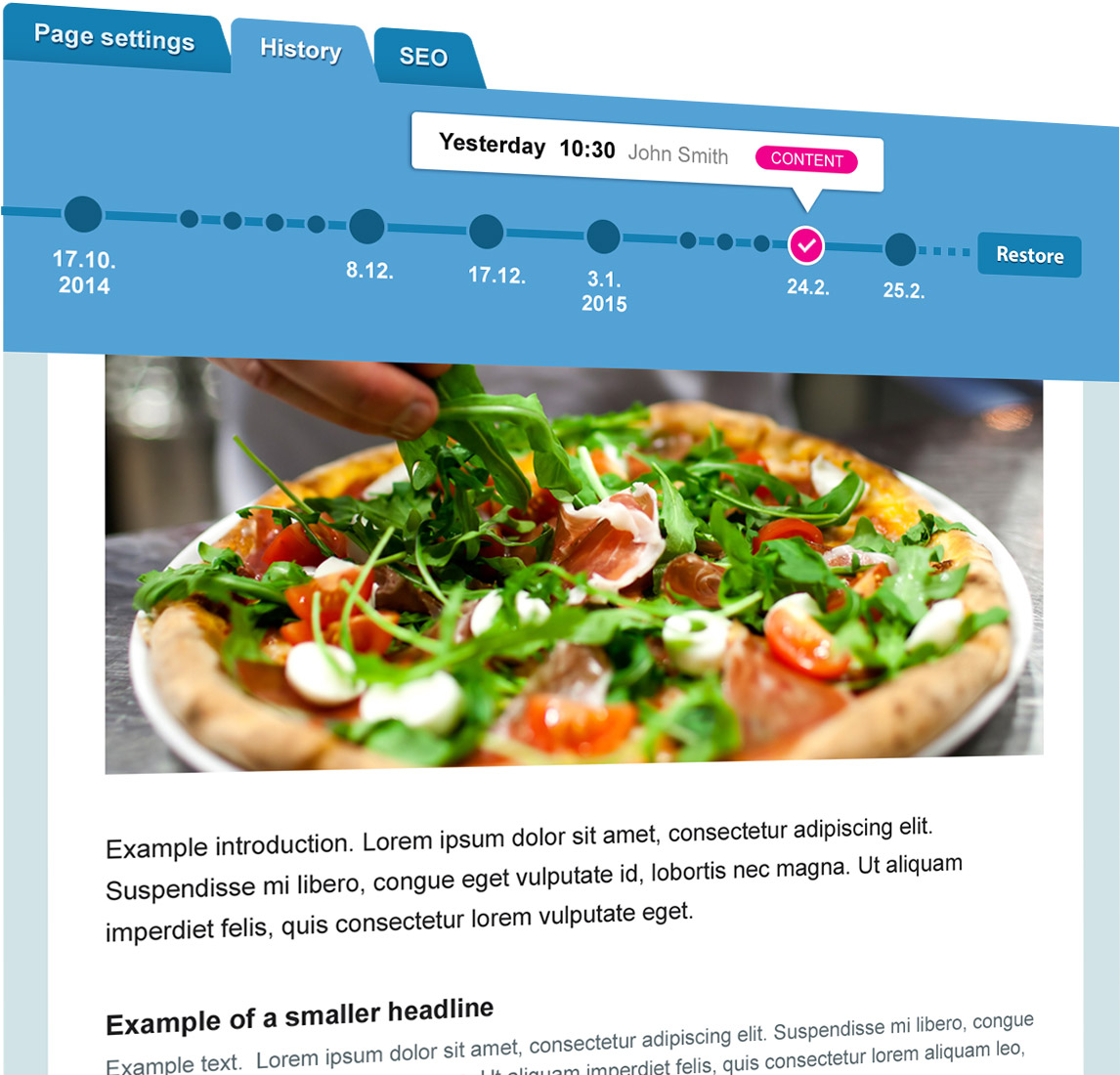 Analytics the way you want it
Socool gives you the best of Google Analytics. First decide what is relevant information for you, and you'll see what pages are performing well, acquisition metrics as well as completed goals and events. And if needed, the rest of the features of Google Analytics are just one click away.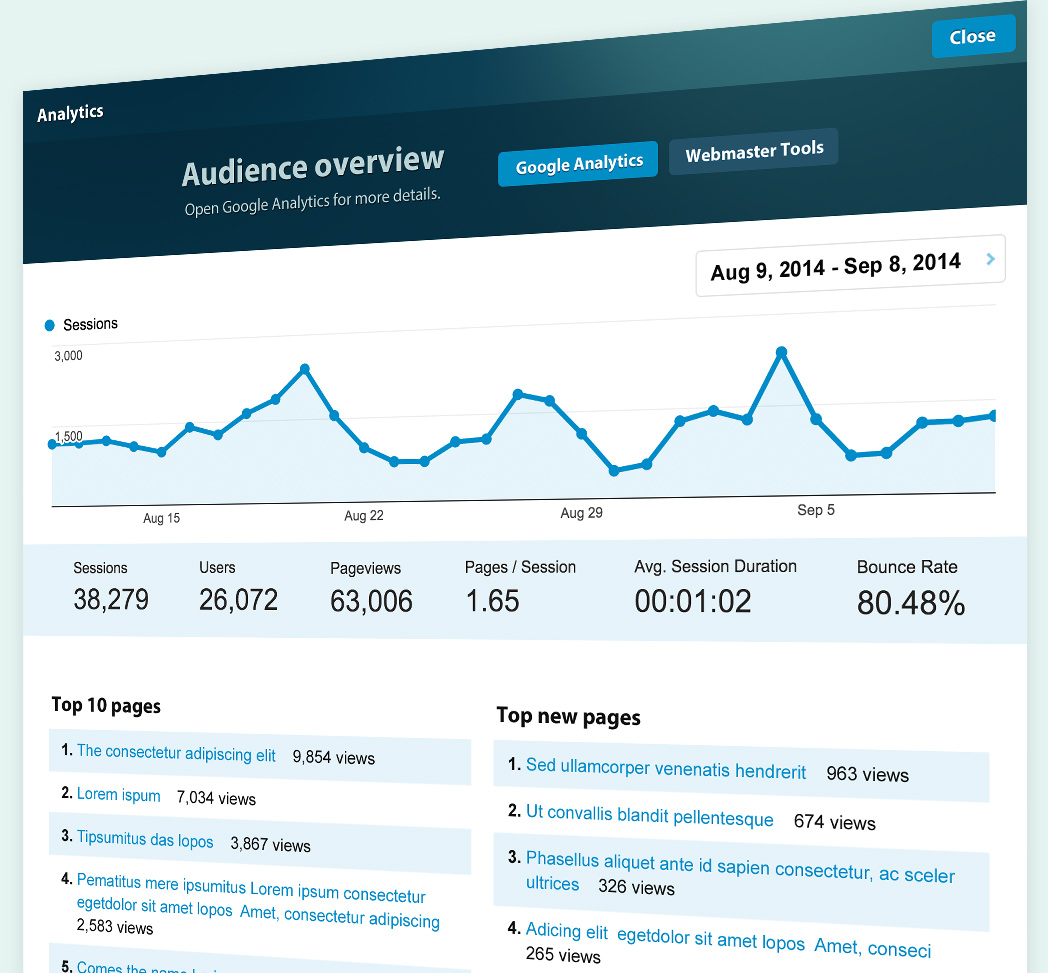 Preview with most popular mobile devices out there
All Socool sites are responsive – they adapt to smaller screen sizes. No separate mobile site will not be needed, which is also better for search engines like Google. With Socool CMS you will instantly see how your content looks like on devices such as iPad, iPhone, and Samsung Galaxy.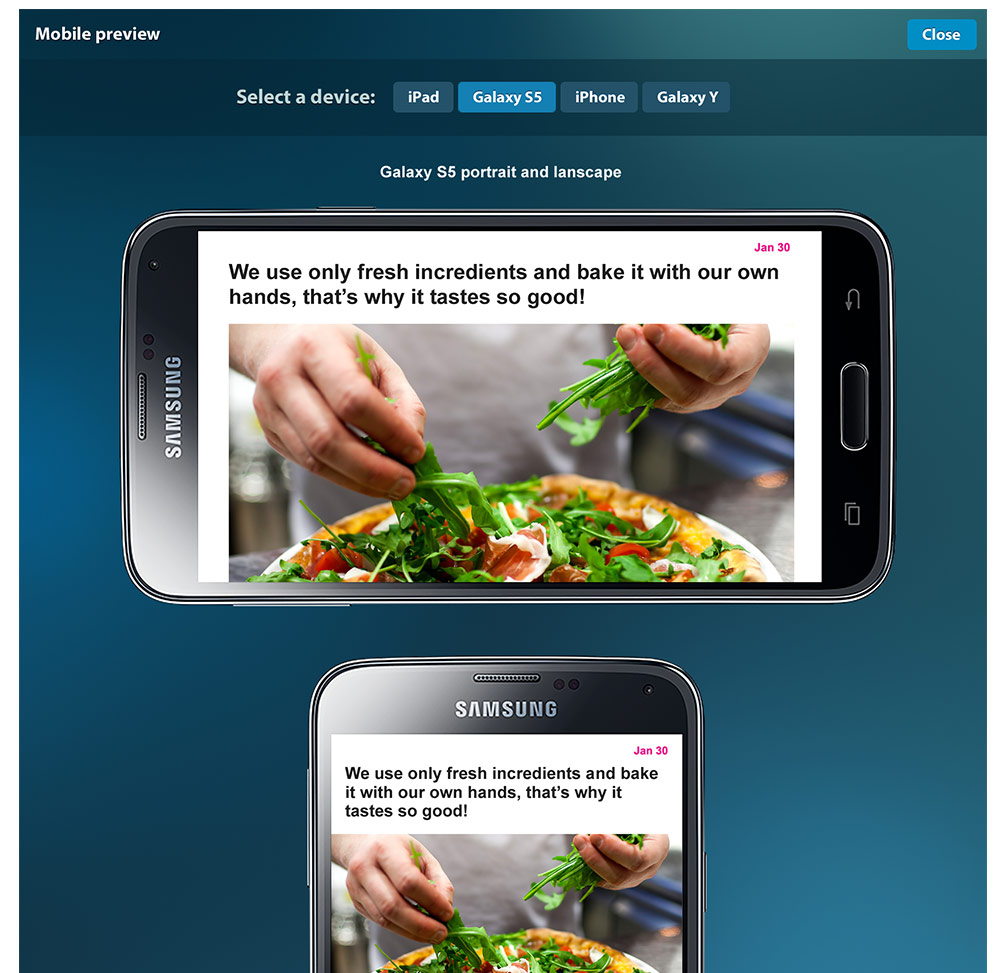 Built-in help makes separate tutorials unnecessary
To give you a jump start into using its many features, Socool CMS comes with a built-in help. The help functionality can be activated or deactivated at any time. Separate tutorials will not be needed, as the built-in help adapts to what you are working on and guides you through every step of the way.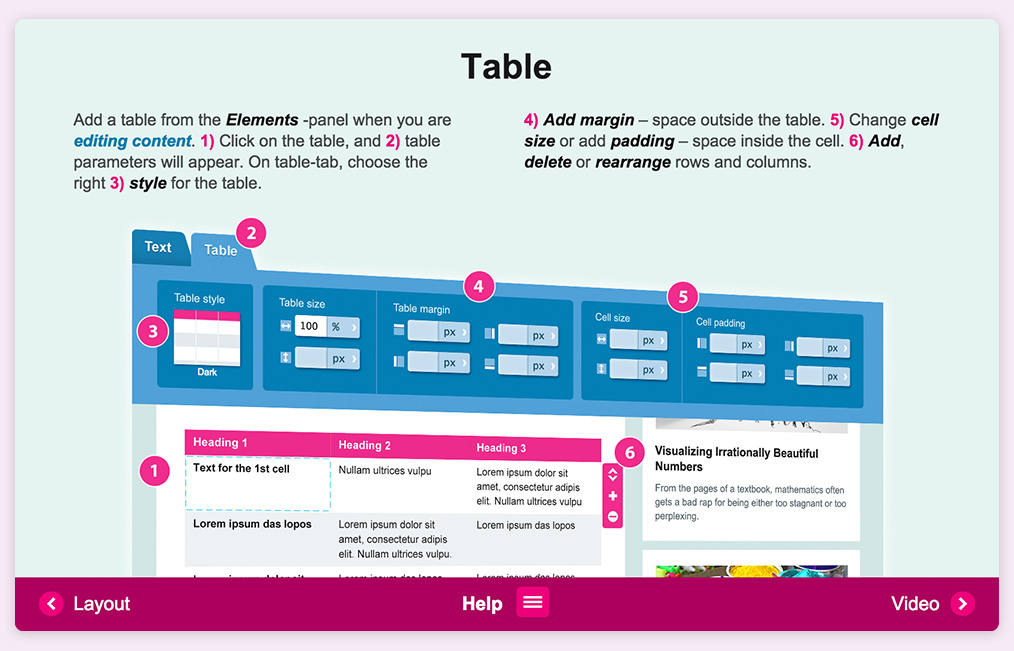 Find the needle from a haystack
What are the latest changes made? Want to find a page? At what pages does a particular word appear in the content? What did I edit last time? With Socool you can not only search for pages, but also filter based on time, template, status and person who made the changes.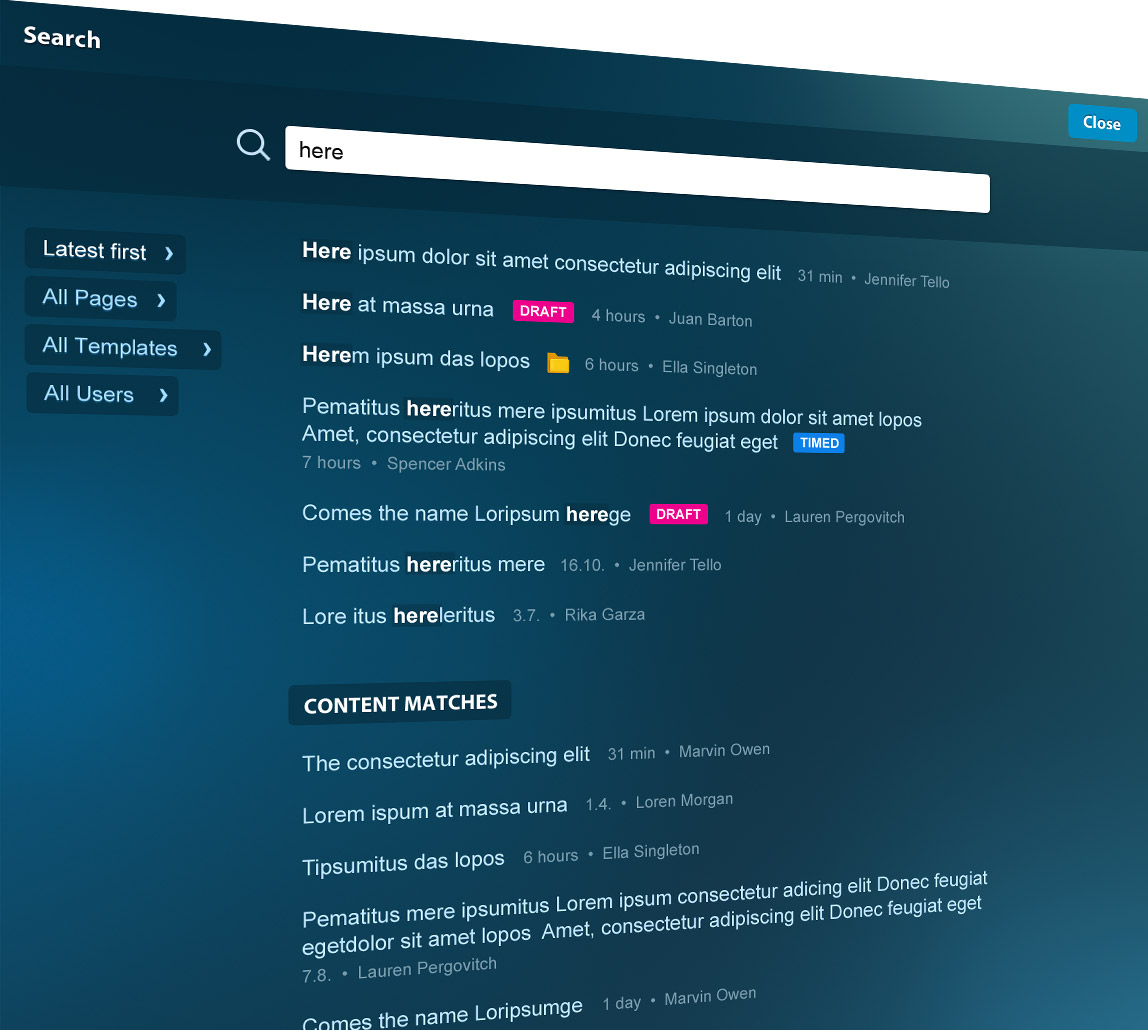 Built-in elements to spice up your content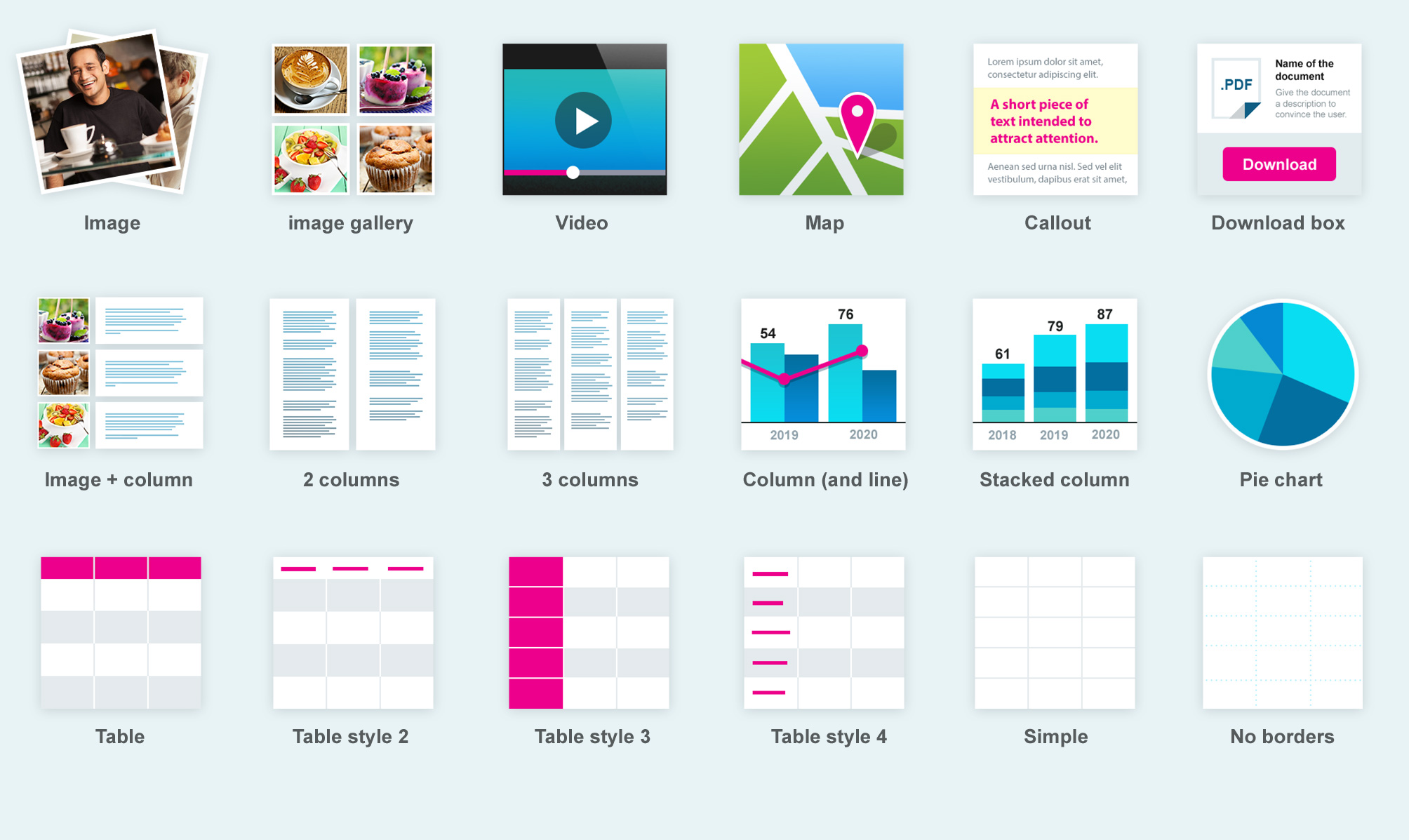 Search engine optimized
Socool improves search engine visibility with SEO-friendly URLs that you can customize freely. You can help search engines to find pages by providing metadata like title tags, descriptions, and keywords. Or block search engines from finding the page. If the page address has changed, the old URL can be supported by inputing it into the Redirect URL -field.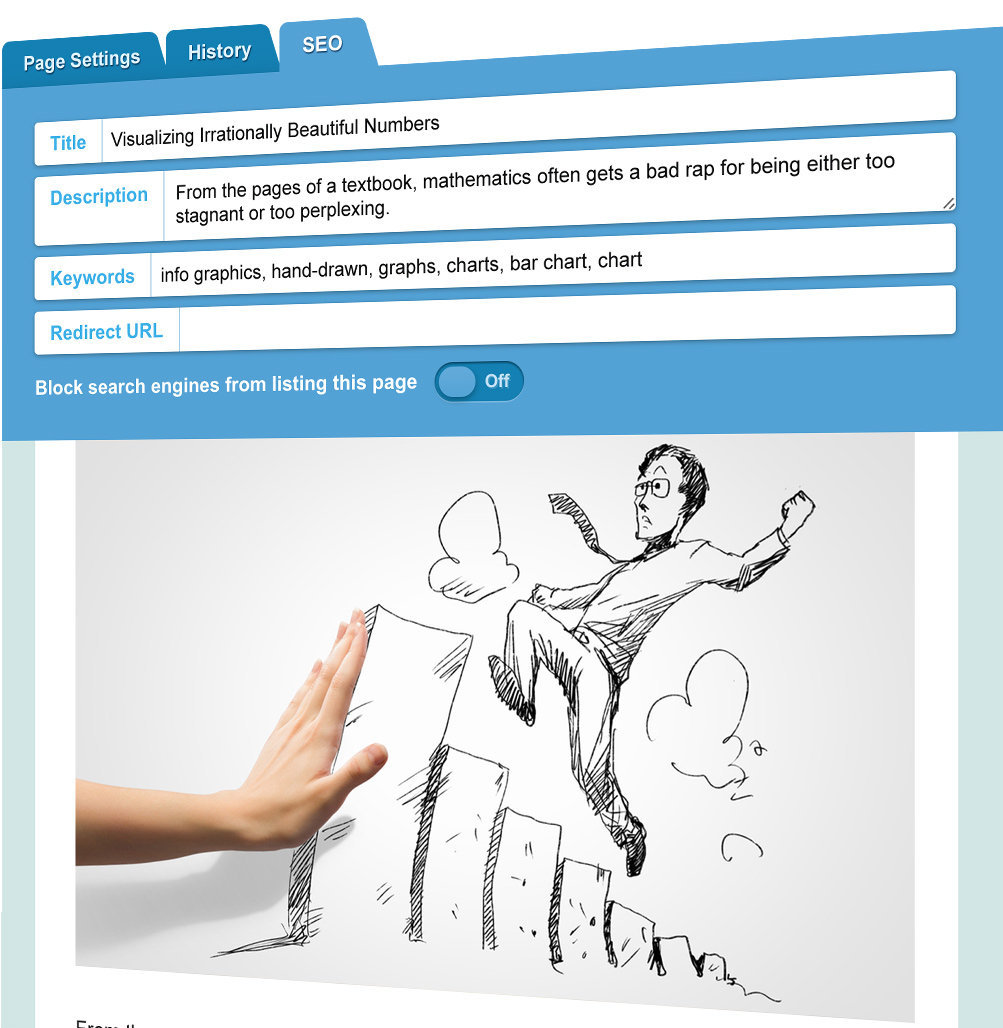 Numbers that stand out
Do you have numbers that need to stand out? Socool helps you visualize information with charts that you can freely place on content areas. Different chart types include column (and line), Stacked column and pie chart, all designed to match your website style.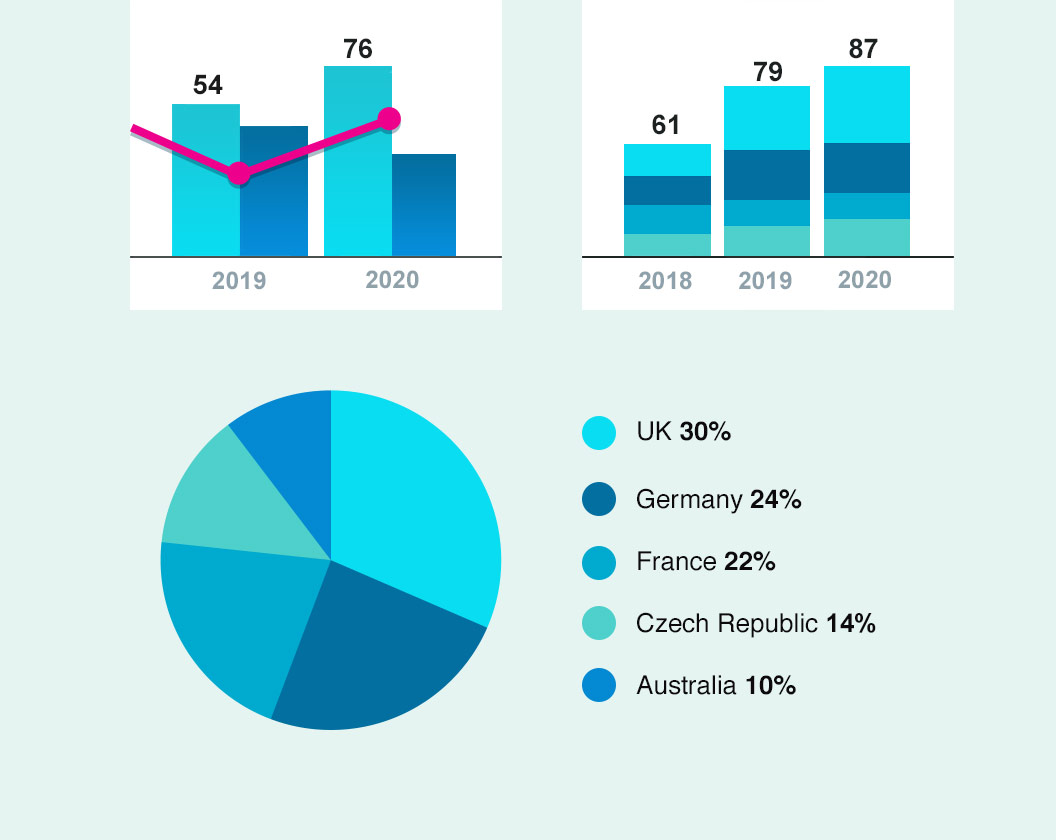 Full control over HTML code
No matter what element you are editing, you always have a quick access to the HTML-code in case you need to make your own tweaks. Code view is element sensitive – shows the code for the selected element. In case you need to view the full source code, it is one click away.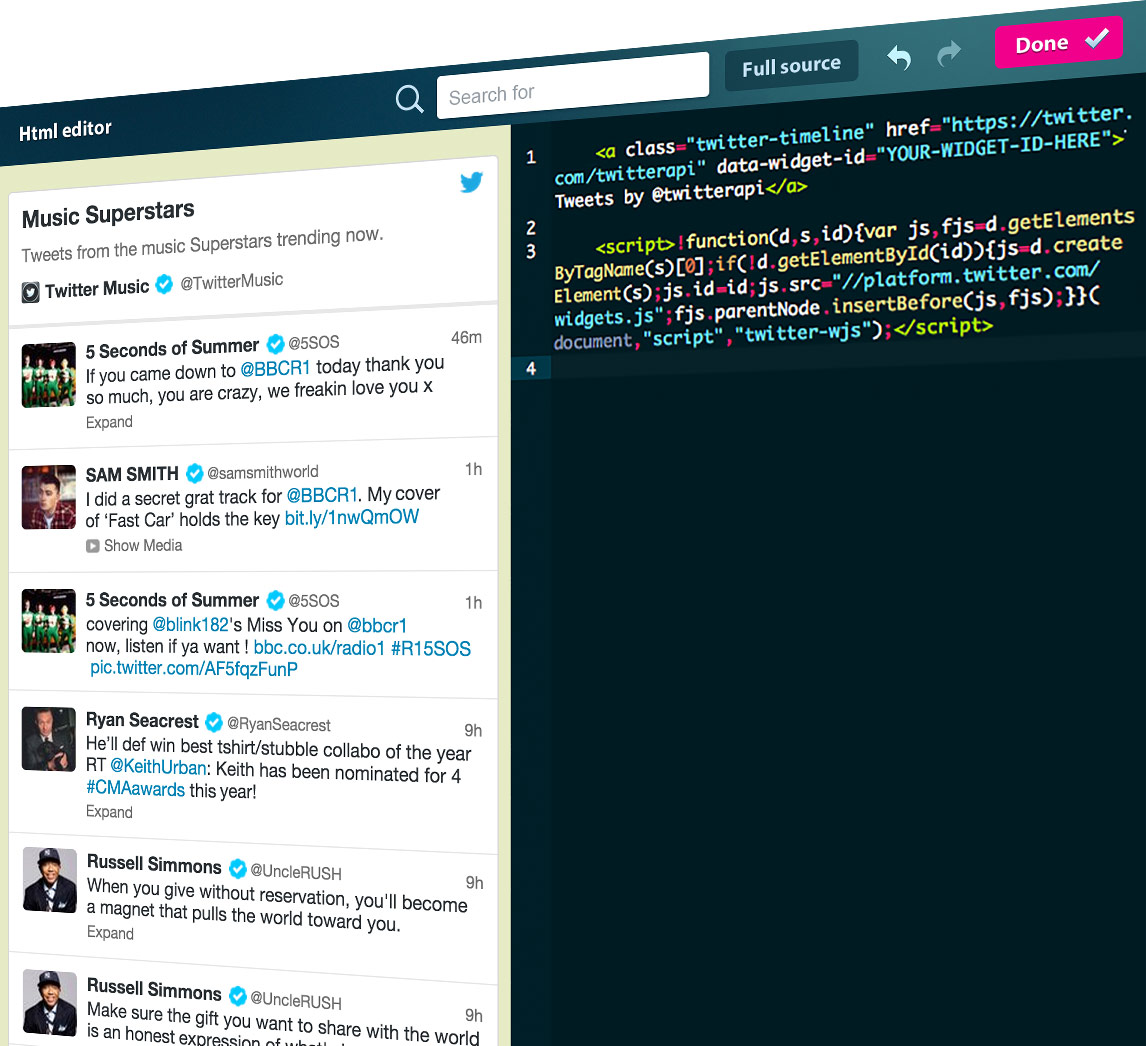 Choose the tools you like
Take in use your favourite social media tools or any other widget your online-service offers. Your tool for email campaigns can share the same database of members with the website, and you can create the HTML emails already in Socool. Choose a e-commerce, blog or forum platform that suits you the best, and we make sure it matches the rest of your site – user stays in one site. The full access to the 3rd party tool can be included to the start menu of Socool.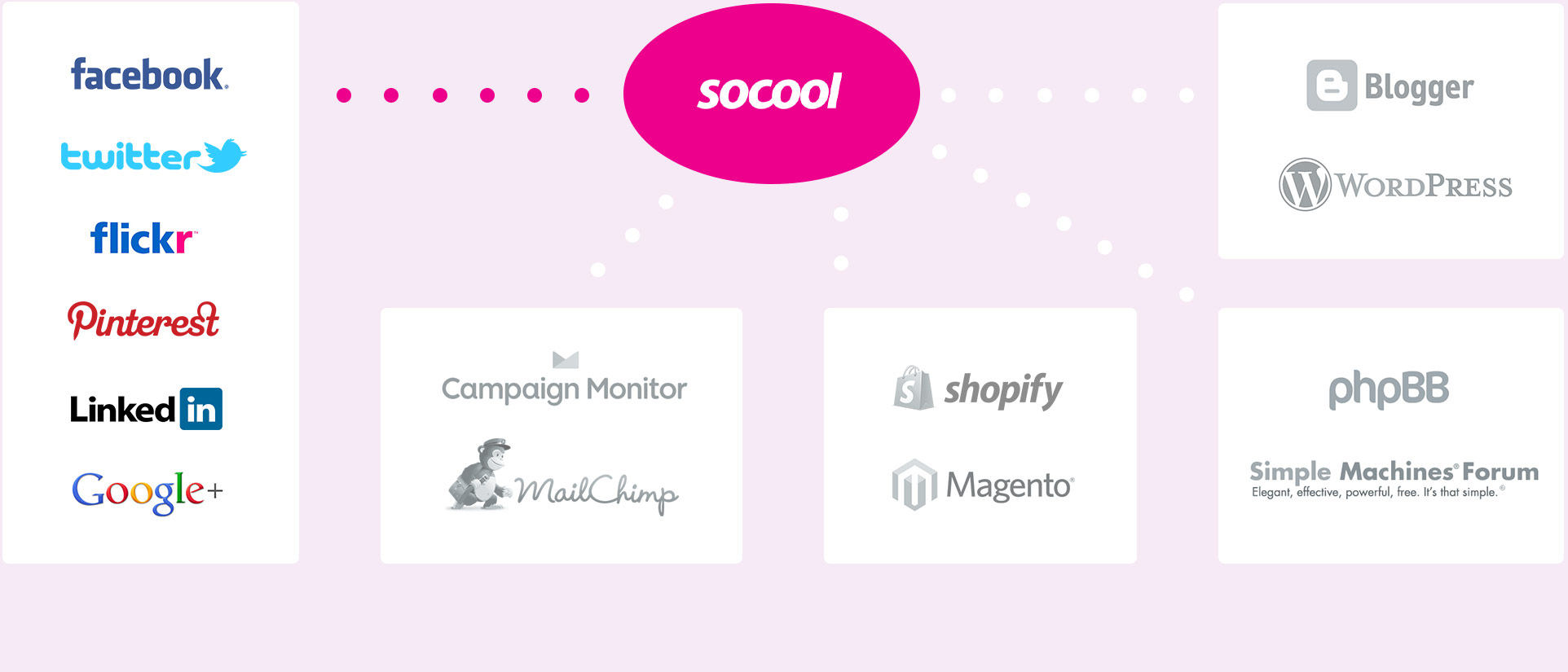 Lost, found, and restored
If you find yourself missing a page, you are likely to find it in Recycle Bin. There you can preview the content of deleted pages, and ones you find what you are after, it can be restored. Recycle Bin also allows you to restore a folder with all of its content, keeping the structure intact.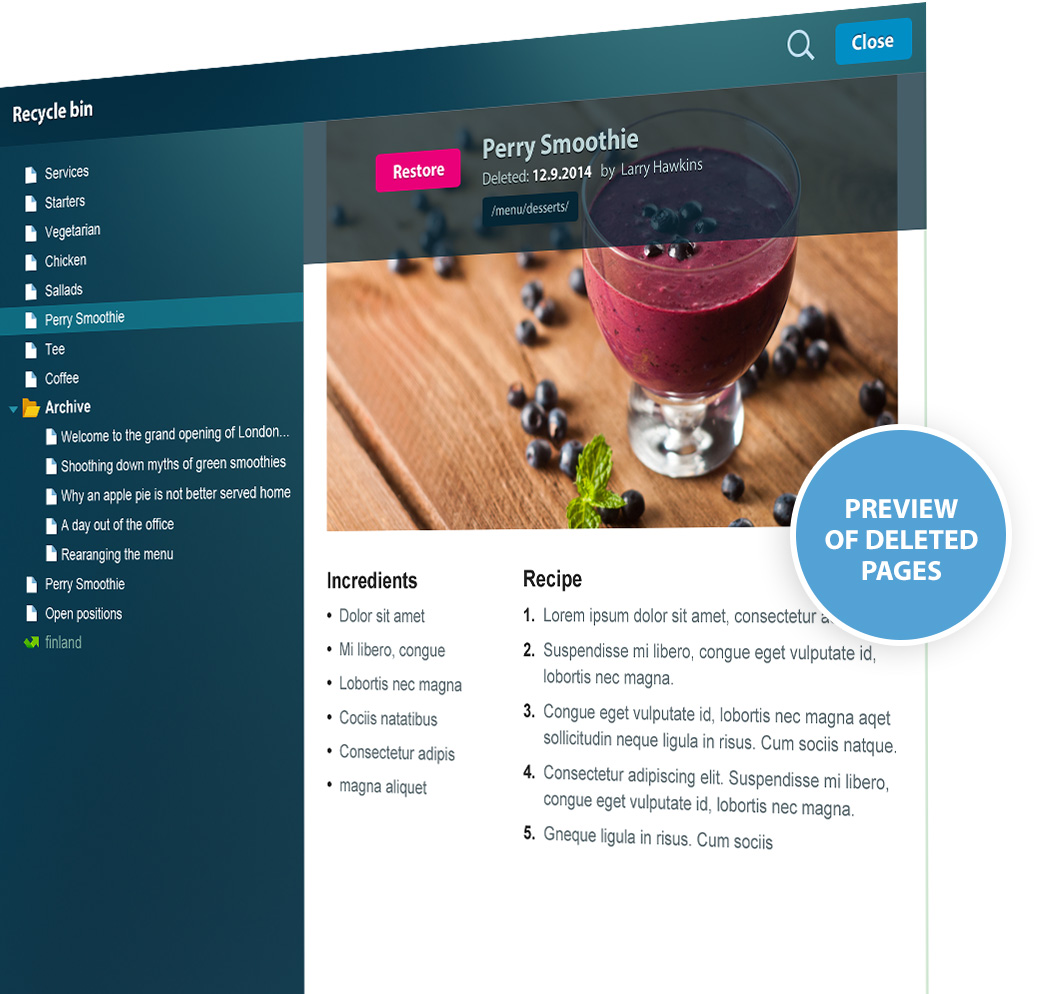 Users and rights
You decide who has the rights to publish news, who can modify site structure, and who can access form submits. Just create groups that reflect the rights and select the users. A single user can belong to multiple user groups.